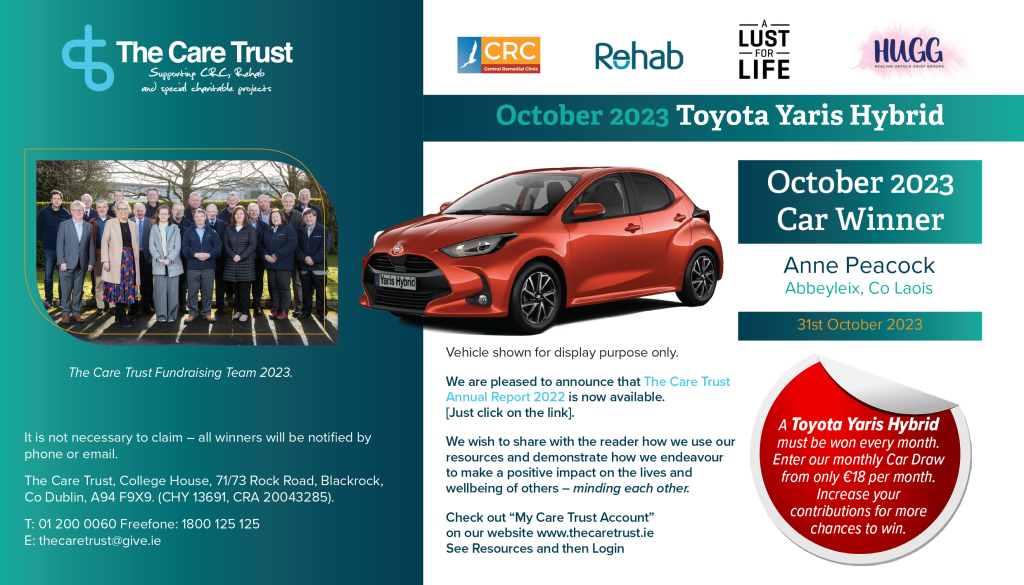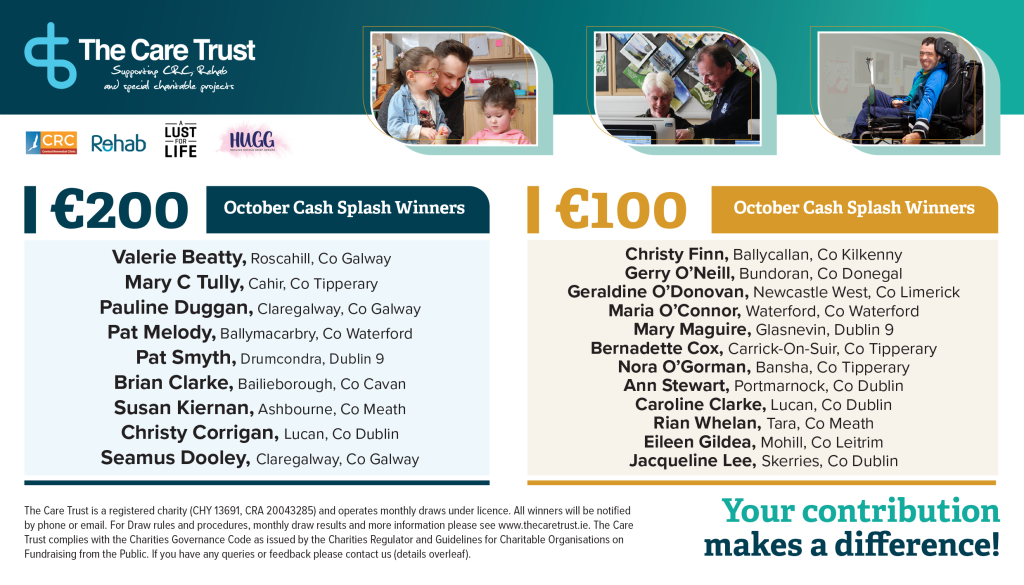 Career Opportunity: The Care Trust – Marketing and Lottery Operations Manager
About The Care Trust
The Care Trust is a nationally registered charity that raises essential funds to support the work of its beneficiaries. The beneficiary entities are CRC (Central Remedial Clinic), Rehab Group, as well as special charitable projects, currently A Lust for Life and HUGG. The work of The Care Trust enables countless children and adults with physical and/or intellectual disabilities realise their full potential and live normal, healthy lives.
About the Role
The Care Trust is seeking to appoint a Marketing and Lottery Operations Manager to ensure the effective operations of a dynamic nationwide fundraising organisation and to manage and promote strong relationships with the organisation's stakeholders and beneficiaries. The successful candidate will continue to ensure that fundraising and marketing strategies are developed and implemented successfully to raise essential funds to deliver much needed services for the thousands of children and adults with physical or intellectual disabilities who require care and dedicated training to help reach their full potential.
The Marketing and Lottery Operations Manager will be responsible for the successful management of the lottery draw, will be the main point of contact for liaising with beneficiary organisations and will have oversight of the national fundraising strategy. The role will also include the overall responsibility to gather content and promotional material in order to raise awareness of the important work The Care Trust do on their website, in print and across their social media platforms.
The successful candidate will be a driven, creative and experienced professional with the ability to think strategically and creatively while leading a national fundraising team. They will be aligned with The Care Trust organisational values, will have a clear understanding of their fundraising model and be open to potential opportunities to diversify their fundraising channels while maintaining current success.
How to Apply
To apply, to discuss further, or to request a copy of the candidate briefing document,
please contact Orla Dolan at orla.dolan@2into3.com or at (086) 7924696.
Please send your cover letter and CV in Word document format only. The closing date for applications is Friday 1st December 2023.
September 2023 Winners