The Care Trust CEO reports directly to a Board of Directors which is representative of the Central Remedial Clinic and Rehab. The Board of Directors are:
Sean McCormack (Chairperson)
Sean McCormack is a Chartered Surveyor and Head of the Real Estate Advisory Unit in the Group Risk Division of Bank of Ireland which is an independent team of Chartered surveyors with responsibility for property collateral valuation risk and strategy, market monitoring, valuation policy and standards.
Sean joined Bank of Ireland in 2012 following a 25 year career in the property advisory industry holding various roles including of Head of Professional Services, Head of Commercial Business and Managing Director in DTZ Sherry FitzGerald in addition to running his own advisory firm. Sean previously specialised in valuation and rent review advisory and dispute resolution for commercial investment property and development land.
Sean is a Fellow of the Society of Chartered Surveyors (SCSI) in Ireland and The Royal Institution of Chartered Surveyors (RICS). Sean is a Past President of the SCSI (2009/10) and a member of the RICS (Ireland) Board. He previously served as Hon. Secretary and Committee member of the Institute of Arbitrators Irish Branch.
Ann Duffy (Vice Chairperson)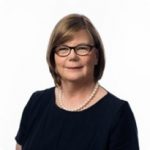 Ann Duffy is a Chartered Accountant by profession and worked with Fyffes, a leading international producer, importer and distributor of tropical produce, for over 25 years.  She is a member of the Institute of Directors having successfully completed the Chartered Director Programme with the award of a Certificate and Diploma in Company Direction.  Ann is currently a member of the Financial Services and Pensions Ombudsman Council and sits on its Audit Committee.
Ann previously served two terms as an external member of the Trinity College Dublin Audit Committee.
Ann is a Director of Rehab Group and RehabCare in Ireland. She is the Chairperson of Rehab Group Audit and Risk Committee and is a member of Rehab Group Nominations, Governance, Performance and Remuneration Committee. She is a Director of Rehab Group UK subsidiaries – Momentum Scotland, Haven Products Limited (Scotland) and Momentum Care Services Limited, Rehab, TBG Learning Limited and Rehab Group Services Limited (England).
Kathleen Vickers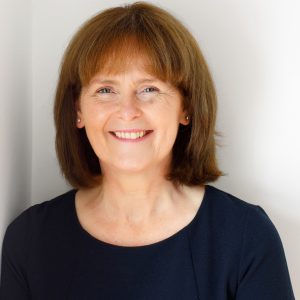 Kathleen Vickers initial background was in social work and she has worked in the disability sector for most of her career.
Kathleen has previously worked in management for NCBI and Cheshire Ireland overseeing community based, residential, respite and day services.
Kathleen currently works in health and social care consultancy.
Kathleen has a particular interest in effective board and operational governance and active citizenship for people with disabilities.
Robert Barker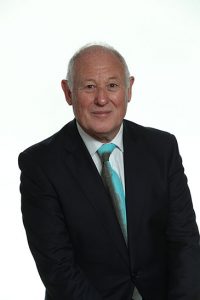 Robert Barker was appointed in September 2017, having served on the Audit and Risk Committee as an external member for the previous year. He is a Fellow of the Association of Chartered Certified Accountants and an Associate of the Institute of Taxation of England and Wales. He was, until his retirement, a tax partner in KPMG, specialising in Financial Services. Since retirement, he has been involved with a number of charitable organisations apart from Rehab Group. These include Howth Branch RNLI (where is he Treasurer), Sail Training Ireland (where he is a Director), Irish Cruising Club (where he is Hon. Treasurer) and Trustee and Hon. Treasurer of the Malawi Girls Education Fund. His interests include hiking, theatre, reading and sailing.
Joseph McGrath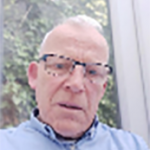 Joe is a retired lecturer from the Technological University of Dublin where he specialised in Services Marketing. He is former President of Sports in Dublin Institute of Technology.
Joe is the founder and Chief Executive of all-Ireland Student Charity, Students 10K for Chernobyl 2000-2013's. This charity created many innovative programmes in Belarus for disabled young people which are replicated by other international humanitarian organisations.
He has served with International Fund for Ireland's Wider Horizons Programme in the early stages of the Peace Process in Northern Ireland. Joe has served as Group Leader in AnCo (now FAS) in the External Training Division.
His Specialist Skills include Education and Training, Strategic Planning. Marketing, Management. Joe's interests are: Outdoor activities, Fitness, Rugby, Reading, Cooking, Travel, Music. Creativity, Entrepreneurship. Voluntary organisations.
Joe education includes an MBA, BSc Management and MMII.
Ziva Newman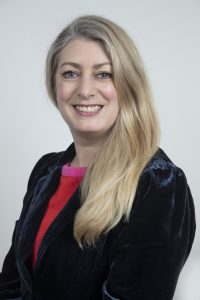 Ziva is an experienced professional with a strong background in the commercial and the not for profit sectors. After spending nine years as a business development strategist in the corporate world Ziva decided to reinvent her career and join the not for profit sector.
Ziva joined Central Remedial Clinic as the Head of Philanthropy and Partnerships in December 2016. Prior to joining the CRC Ziva has worked in the philanthropic capacity for the Dublin City University Educational Trust and the international UK based charity Interserve.
Ziva holds a BA in International Relations from the American College Dublin, MA in Politics from UCD and is a PhD candidate in Political Economy with UCD. Ziva has been also awarded a Diploma in Fundraising and Management from the Charities Institute Ireland.
Ziva's specialty and areas of most interest are higher education, children and adults with physical and intellectual disabilities, good governance, leadership and corporate fundraising.